Quality, time and price are all factors of a successful taxidermy business.  Our commitment to you is to "Get the Job Done Right".  We offer over 35 years sewing experience and over 25 years taxidermy experience.  Let us take your Rug Work to the next level.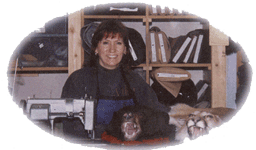 Our services include:
Rugs from mounted heads
Rugs from tanned hides
Rugs from salted hides
Contact Kim for more information or questions about pricing or our custom services.